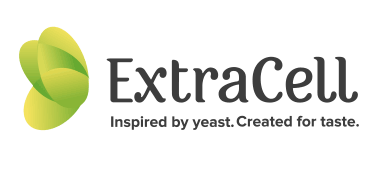 ExtraCell InTaste
ExtraCell InTaste is a natural ingredient that enhances the flavor of food and beverages and helps reduce monosodium glutamate, salt and sugar content. The taste of product is described as "meaty", "bouillon", "umami".
scroll down
swipe down
ExtraCell InTaste Yeasts Extracts
ExtraCell InTaste yeast extracts are created thanks to the natural breakdown processes ongoing in fresh baker's yeast due to the activity of enzymes that are natural yeast cell components. Being rich in vitamins (especially of group B), free amino acids, and protein, ExtraCell InTaste yeast extracts have their own flavors that enrich the tastes and flavors of other foods.
Discover specific characteristics of ExtraСell © InTaste Yeast Extracts:
Natural ingredient for salt reduction and MSG substitution
Clean label: no hidden synthetic or artificial additives
100% Water soluble
Suitable for diverse diets: vegan, lactose- and gluten-free
ExtraСell © InTaste product line
Let's start the conversation
Contact Us to get a free consultation
Contact Us